Children Heart Care
Offers comprehensive care for fetus, children, teenagers and young adults (upto 25 years) with heart problems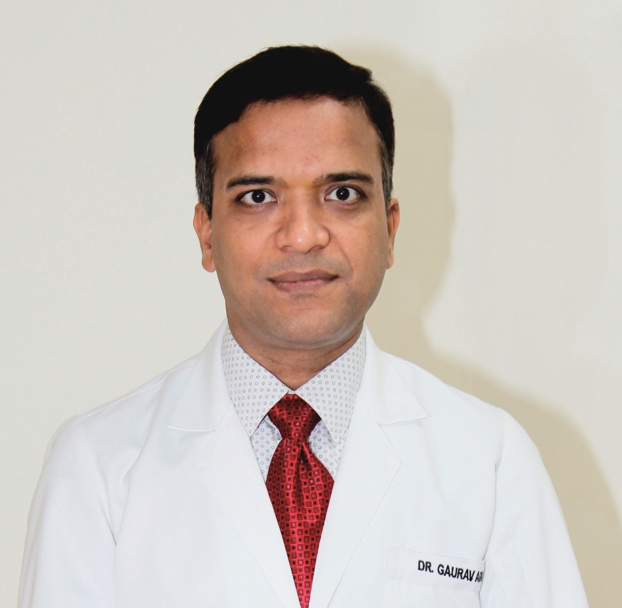 Dr. Gaurav Agrawal
FNB (Pediatric Cardiology), MD (Pediatrics), MBBS, MIAP
Senior Consultant & Incharge
Interventional Pediatric Cardiology:
– Max Super Speciality Hospital, Shalimar Bagh, New Delhi
– BLK-MAX Super Speciality Hospital, Karol Bagh, New Delhi
– Saral diagnostics, Pitampura, New Delhi
Formerly
Consultant in Pediatric Cardiology atFortis Escorts Heart Institute and Research Centre, Okhla, New Delhi.
Senior registrar and fellow in Pediatric cardiology at Apollo Hospital, Hyderabad.
OPD Timings
BLK-MAX Super Specialty Hospital, Delhi
OPD 6, First Floor
Mon – Sat: 10:00AM – 2:00PM
Saral Diagnostics, Saraswati Vihar,
PitamPura, New Delhi
5:30PM – 6:30PM (With Prior Appointments Only)
Fetal echo is a form of ultrasound test. It is a non-invasive test and needs to carry out from abdomen of the expectant mother as radiologist are carrying level II ultrasound (USG) test.
Fetal echo cardiogram test is relatively new modality of ultrasound test for detecting multiple fetal heart problems that went unnoticed during level 2 ultrasound test in majority of the cases. It is just like a routine ultrasound test.
Fetal echo test is just like an ultrasound test that radiologists are routinely doing in all pregnancies. This will help the patients in reducing the chances of missing of fetal heart problems
Fetal echo test in Delhi (ENGLISH): Dr Gaurav Agrawal, Interventional Pediatric Cardiologist
Fetal echo test in Delhi (HINDI): Dr Gaurav Agrawal, Interventional Pediatric Cardiologist
Feedback given by International patient on VSD device closure done on Dilnura, a female child from Turkmenistan
Feedback given by Parents of a newborn baby who was having life threatening Supraventricular tachycardia (SVT) in neonatal age (Neonatal SVT).
Deepak Yadav
I thanks to respected Doctor gaurav agrawal to save my son life . My son have suffer with cardio problem . He is 16 days old . He is a best doctor for pediatric cardiologist I ever seen . Again thanks a lot for the good work
Advik Singh
My son was born in 2017 and there were some very humane doctors, nurses and hospital/Lab staff with whom I came in contact during the entire pregnancy phase. Even today I remember almost all of them, specially who helped me sail through those tough phase. Today on Doctor's day and every year I really thank everyone, though most of them don't remember their patients personally😊 Well Dr. Gaurav is one of them who with his professional expertise and humane behaviour had counselled so well that even today I remember that day. Dr. Gaurav might not remember but Thanks to you once again Dr. Gaurav and Happy Doctor's Day. May God bless you always
Vamshi Tattari
Very good doctor having lot of patience and answered all our questions patiently and cleared all our doubts.
Anshul Jain
Had an experience with Dr Gaurav Aggarwal, I really appreciate the way he deals with his patients.. we very soft, very interactive, listen to patient queries and answers them very nicely. Also the best is he is easily accessible and not at all commercial… Highly recommend Dr Gaurav Aggarwal! Regards Anshul
Mithin Kumar
Dear Sir, Thank you for having given the nice suggestions , Good consultation and soft spoken. We are completely impressed with your approach.
Shivani Sharma
Dr. Gaurav Agrawal is very polite in nature nd good adviser.we are completely satisfied with his guidance.
Jay Nagar
Dr. Gaurav did a great job with my first ever health exam. He explained everything to me in a very clear manner. He was also kind and friendly.
Akash Nath Garg
Referred to Dr. Agrawal for our son's echo. He was extremely professional and provided the right guidance on the outcome as well as the next course of action.
Azim Ahmed
Dr Gaurav is very polite and humble with his patients.he is an excellent doctor with great depth of knowledge. He has very good medical etiquette as I am a doctor. I met him for fetal malformation diagnosis. He explained me everything in great detail. I would highly recommend dr Gaurav aggarwal for pediatric cardiology.
Anju Dua
Wonderfull experience with dr gaurav aggarwal.Very kind and helpfull. Very understanding and listen to our problems patientally.
Kyna Sharma
Overall experience with doc was good.
Pooja Jain
Thanks for sparing your valuable time and making our doubts clear. Very gentle and committed dr towards the profession.
Jashneet Chabbra
Very professional, calm doctor. Very politely answering all our doubts regarding child heart defect. Went through the entire report and explained the technical stuff clearly.
Aanchal Arora
He gives very honest and justified advice.
Vijay
He is a very competent and confident doctor in diagnosing and managing pediatric Cardiac diseases His behavior is excellent.
Savita
Very good nature, having vast information about his field and giving time to his patients We are quite satisfied
Vandana
He is patient centric and patient friendly. Playful with kids. Always try best with his patients. Very transparent and humble doctor.
Neha Choudhary
Thank you for waiting for us and clarifying our doubts. This world needs more genuine people like you doctor.
Shlok
Amazing experience when I took Consultation with him for my son heart disease, I am Happy with his attitude towards his patients.
Aasmeen Khan
No words are enough to appreciate d work of Dr Gaurav Aggarwal my 1year old daughter had a PDA surgery last month I really thankful to him. He is not only a good dr but he is also a great human being. We all felt blessed to have such a great and experienced dr. Thank you for being hope and make everything alright in d end. May god always bless you n your family...Thank you sooo much Dr...
Pawan Rana
Dr Gaurav has great knowledge in his field. And he is a well behaved and he knows how to blow of all the tensions.
Poonam Bansal
Wonderful!! Thanks for giving your precious time!! Very well attended us with a good level of concern!! Totally satisfied!!!!
Anupama Sharma
I have lot of questions in my mind for my baby and he explained things very well thanx doctor.
Harveen Kaur
Dr Gaurav Agrawal is a great Dr. We have done our son's Echo and taken consultation with Dr Gaurav Agrawal. As parents we have lots of questions in our mind. Dr Gaurav has explained us with patience everything. He has given his diamond time to us. Thanku Dr Gaurav for Ur concern for us. I am fully satisfied.
Eerick Kundina Nsisi Makengo
What a great Doctor!! Thanks a lot for being a devoted and kind doctor for your patients, you really giving them the best diagnosis and best treatment possible. The world needs people like you. Be blessed.
Shikha
I was scared when my daughter was diagnosed with PDA at a mere age of 2months. We had a very tough time at that duration, but Dr as a ray of hope and positivity. He entrusted us that she will be absolutely fine. We trusted him since day one and successfully he has closed the PDA via device closure while she turned 15months. My daughter is absolutely fine now and I would personally recommend Dr Gaurav to all the parents whose kids are suffering any heart problem. He is an amazing doctor and a very good person.
Shobhit Sharma
I don't even have words for him. I met him more than a year ago when my daughter was diagnosed with a PDA. He has been a most generous and a wonderful doctor and a human being I have ever met. He gave us a honest and upfront treatment options and asked us to wait. My daughter was treated well and she is doing terrific now. He is so confident and resembles a great personality. Thank you Soo much Dr. Gaurav Agarwal.
Naman Gupta
I am Thankful to Dr. Gaurav Aggarwal for the difference he make in the lives of his patients. Your kindness, sincere caring, and concern make everything better and are a great encouragement.
Satish Mahajan
Very good experience, polite, patient centric. For last 2 years I am consulting dr gaurav aggarwal for my son who was having a narrowing in the artery. He treated by putting an artificial stent in the narrowing. Now my child is symptoms free. I am quite happy with his patient centric approach and always available for help.
Sonal Jain
Experience is very good. Doctor is polite and experienced making him best in his profession.
Nitish Goyal
My son was in a very critical situation due to heart problem. I showed to many doctors and couldn't see any improvement in my son's health. Lastly I came to BLK hospital where the treatment was very good, and improvements were seen in my son's health condition. I was really satisfied with the treatment by the Dr. Gaurav Agarwal to which I could see fast recovery in my son's condition. now my baby is completely healthy
Amit Sanger
An amazing doctor and human being. He diagnosed a heart disease in my baby during my wife pregnancy by doing fetal Echo. He also counselled that nothing needs to be done after birth. Need to follow-up at regular intervals. My son was delivered and is doing fine even at 2 years of age without any cardiac surgery. I appreciate his knowledge and behaviour.
Nancy Ahluvalia
Very good experience, a polite and experienced one. I am consulting with him for my daughter heart related problem for last 1 year. He diagnosed and treated her in a very systematic way and now daughter is free from ailment after closure of hole in heart by angio technique, he also helped me whenever, I texted something in emergency. I am quite satisfied with his methods to treat heart ailments.
Priyanka Singh
I got consultation and treatment for my son by many doctors for many months, but he did not improve, then I consulted Dr Gaurav, he treated my son in a better way and now my son is completely free from symptoms. I recommend him for sure.
Seema Agarwal
I got a chance to consult with Dr Agarwal few months back related to my pregnancy. He consulted me in a decent and polite way. He opined me for my child heart when the child was in uterus. He is amazing in his counselling method, I am fully convinced and now my child is under his treatment. He is just straight ward in his opinion.
Mohd Sohail Jabbar
My son was 4 year old when i consulted with dr gaurav agrawal and he diagnosed with hole in heart. I was worried so i recheck with another doctor. I was happy with counselling done by dr gaurav. My son underwent ASD surgery and dr gaurav done as good job and he cared child very well and handled the case nicely
Jyoti Chandra
He is best doctor. He give best treatment and fair opinion for my son. I am happy with his work.
Neelam Bhandari
Very helpful and honest doctor. In today's time, its very hard to find a doctor who you can trust. He gave very honest opinion and was open for discussion.
Naresh Mahajan
Good to see a good child heart specialist in today's scnerio when believing someone for treatment is getting difficult. My personal experience with Dr gaurav was extremely satisfied when I availed his opinion for my daughter (with heart valve problem). He is very genuine and honest on his part God give him more strength.
Pihu Sharma
I am consulting from the age of 5 months for my daughter who is having a hole in the heart (PDA). She was on 3 medicines for the hole and was advised closure (at 5 months with 5 kilogram). Dr Gaurav had seen my child and advised to stop all medications at the same time. I was afraid that child may be in trouble after stopping medications. He counselled me in depth that nothing to worry. I stopped with trust on him, now my daughter is 13 months and weight is approx 8 kilo and did not have any issue even after stopping medications. As hole is not closed on its own. He closed the hole by laparoscopic method without surgery. He told me in the beginning only that if not closed by own then need to close before the age of 18 months. She is gaining weight nicely. I trusted him fully and very happy with his caliber as a doctor.
Shaily Singh
He is a one of the good pediatric cardiologist in Delhi city. Any of his patient can contact him any time if there is any emergency. He helped me in every aspect when my daughter was admitted under him for large heart size. He treated well and now daughter is in recovering phase and doing well. Very kind person as well......
Umesh Singh
Very good experience with dr gaurav aggarwal. my son treated for narrowing in heart vessel by ballooning procedure. He is open to all questions of parents and let u know about all plus and minus of every treatment without hiding anything (that is the best part that I liked much). Thank u dr gaurav.
Arvind Sahani
He took time for taking care of my son heart problems. He is a patient listener as well as a knowledgeable doctor In nutshell, I found him as a gentle doctor with great knowledge and very professional.
Visheh Mathew
I am extremely delighted after meeting n consulting for my newborn baby with doctor. He treated in a decent way for my baby heart valve narrowing by ballooning method. I m quite happy with his behaviour and knowledge God bless him.
Ankur Singh
Dr Gaurav is very experienced and good doctor. While fetal echo he answered our all questions in detail and also explain the outcome of fetal echo in a very calm and patience manner. I would like to strongly recommend Dr Gaurav for fetal echo.
Khushbu
Found him to be very polite and explained all the queries very well.
Taru Qureshi
Very brilliant and soft nature Doctor quick response by staff thanks
Tajinder Singh
I really admire all your dedication towards your work. Thanks for being an amazing doctor.
Laxman singh
Nice behaviour experience. quicky response by staff. better experience from other diganostics center
Sapna Sharma
Dr. Gaurav Aggarwal is best human and one of the best pediatrics cardiologist. Highly recommended.
Surbhi
We have a fabulous experience with dear Dr. Gaurav sir U and ur staff make us feel comfortable like home My daughter too remembering u all.
Amit Sharma
We have a very fine and home like experience. Words are less to pendown about doctor Gaurav sir He is not only genious but have friendly nature too We r lucky to have him beside us.
Deepika Wadhwa
Very polite in speaking.....and very positive attitude and good consultant
Shalini Vutla
Hi, We approached Dr. Gaurav sir two years back for our son based on Google reviews. We are really satisfied with the doctor's treatment and still we are in follow up. He is humble and patient and cleared all our doubts. He didn't let us leave the room until we are clear with the doubts and satisfied.
Yashpal Balhara
Very humble.... he made our all doubts clear...made us understand actual problem and all possibilities related to our son 'health. He does understand parents fear....N brief them very well
Rishi Kumar
Good doctor and knowlegable in his field... Pt centric and cooperative
Manoj Sharma
I am consulting to Dr Agarwal for my son for last 3 years...He is a knowledgeable doctor with good nature. After taking case into hands, he handled my son's heart issue with utmost care. He listens all queries patiently and answered all in detail till we were convinced I appreciates his knowledge as well as his nature. He called us in clinic in late evening hours when all of his patients were over and gave us plenty of time.
Ramnik sharma
It is my pleasure to write a review for this superb doctor who is a nice person as well.... Treated my daughter for VSD issue with device method last year.... She is perfectly fine since then... I pray to god to bless him always
Arnav Gupta
Superb experience after meeting with the doctor...Playful and make kids comfortable before treating the kids...nice elaboration of illness by dr gaurav...then he treated my child heart valve narrowing by performing ballooning methods few months back. Now child is doing good. Thanks to dr Gaurav.